"Alone we can do so little, together we can do so much." 
– Helen Keller
Jo-Anne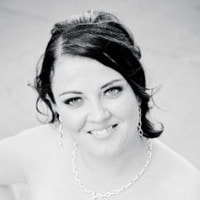 I am so pleased to join the Steinbach Family Resource Centre as the Executive Director. I come from a strong background in not-for-profits and have a personal passion for community and for healthy relationships. My own young family and I moved to Steinbach in 2011, and we have felt at home here from the beginning. Southeast Manitoba offers an incredible community connection and I am excited to continue the work being done for families – focusing on pregnancy and early childhood development, these critical years are so important for the development of children, and the amazing team here at the Centre are doing a wonderful job.  By reaching out to young families we will continue to offer the sense of connection and community that is needed for families across the Southeast to have the opportunities and resources they need for both parents and children to thrive. 
---
Andrea
I am Andrea,  the Early Childhood and Family Educator at Steinbach Family Resource Centre.  I am also a wife and mother to three teens. I have cared for and taught children from infant to senior high and while I have enjoyed all these age  groups, I find I am most drawn to young children. 
Their joy and exuberance as they play and discover the world is a  pleasure for me to watch and participate in. Steinbach Family Resource Centre provides children and  their parents with a place where they can feel safe, stimulated and validated;  where they can learn new skills, have fun and bond with each other. I look forward to meeting you! 
---
Ruth
Hello!
I'm Ruth.  I am a Pre and Postnatal Family Outreach worker here.  It thrills me to be a part of a team that is intentional about serving families and seeing them flourish.  My greatest and most fulfilling adventure has been parenting our three children.  I understand the changes and challenges that happen when a precious little baby enters your world. We speak to that here, whether it's in our group sessions or one on one. Every day and every person is special in this place. It's my joy to help you in any way I can.  Come on down!  I'd love to meet you.   
---
Maggie
Hi, I'm Maggie. I am a pre and post natal family outreach worker here at the centre. My husband and I have 2 grown sons and 3 grandchildren, all boys aging from 4 to 7 months so I am aware of how busy and demanding a young family can be. I look forward to helping you and your pre and post natal needs.
---
Michelle
Hello, my name is Michelle, the Administrator at the centre. My husband and I have three adult children. I enjoy working with people who are all about family and community. Even though most of my time is spent behind the scenes at the Centre, I see the difference community support makes when community members help and get involved, and the difference it make for every family that comes to our programs. Our team, volunteers, and sponsors make sure every person and every family counts. That's why I can say I love working at the Steinbach Family Resource Centre. It has made a difference in so many lives.  
---
Amanda
Hello! My name is Amanda and I am the Dietitian at the Centre. I am also a mom to three little kids! My goal is to help you survive and succeed in the early years of feeding your kiddos! From pregnancy to the school-aged years, there can be many nutrition questions, and I can help you navigate those years with practical advice! I hope to see you in one of the programs offered at the Centre, or you can reach out to me directly for a nutrition consult. I look forward to getting to know you!
---
Mandy
Hi. I'm Mandy. I am the Receptionist/Families Assistant here at SFRC. I love being the first face you see most days or answering the phone with a smile. I also run the Discovery Zone group for 6-18 month olds and it's my fondest memory of time with my kids. I have 5 boys between ages 5-14 and love road tripping with my family. I'm one of the most boring people I know but others say they would pay to watch me do stand up comedy. You can decide how funny I am. See you soon!
---
2021-2022 Board of Directors
While many of the "founders" of Steinbach Family Resource Centre have moved on, our current volunteer Board of Directors is made up of committed men and women who represent the community that we serve. We are fortunate to have community members who give time and resources to make our centre the best it can be. They meet monthly to discuss strategic planning, program development, emerging community needs and centre finances. Board members represent Steinbach Family Resource Centre at community events and provide support and guidance to the staff at the centre. If you are interested in becoming a board member please contact us at family@steinbachfrc.ca
Board of Directors –  2021-2022
Astrid Szulc, Chairperson 
Annalee Schellenberg, Vice Chair
LaDawn Duerksen, Treasurer
Krystelle Mackey, Secretary
Carmel Wiebe
Pearl Barz
Shelley Perrick